Billiard Dining Table
Italia Tre
Suitable for every classic, country or traditional design. Billiard table ITALIA TRE is a comfy furnishing element, which will turn your home evenings with family or your close friends into a real entertainment.
In order to make billiard table accessible to all, we created for you this comfy, light and dynamic model, becoming easily a fine dining table, on which you can taste delicious lunchs with your family and your friends.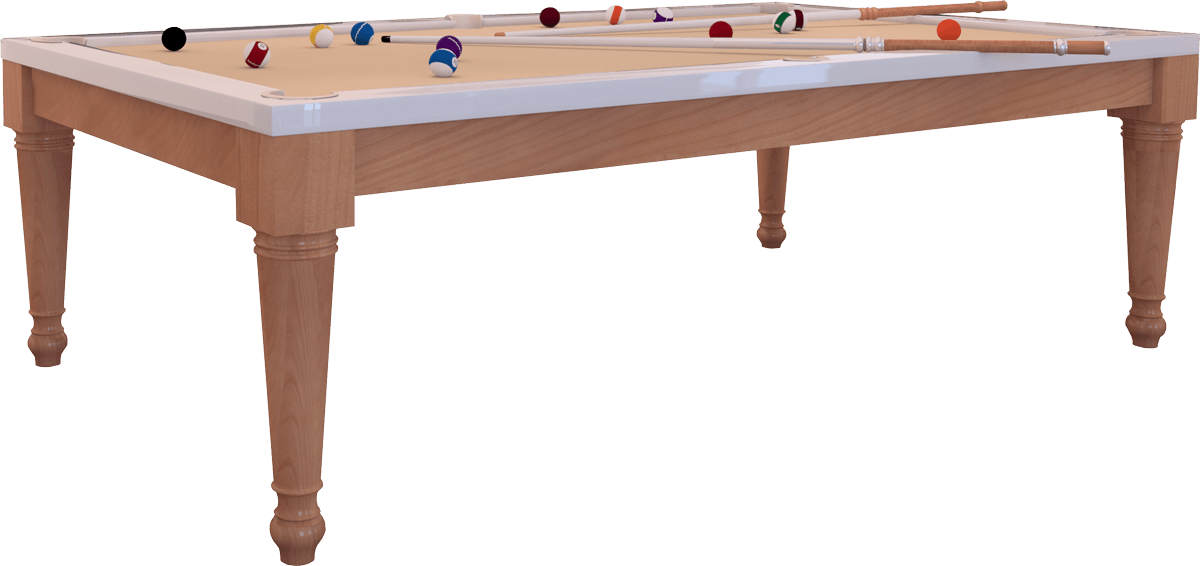 Made entirely from solid wood, multifunctional billiard table ITLIA TRE is made exclusively in Italy and is available in 4 different dimensions to play American Pool, Snooker and Russian Pyramid. The structure is made by professional standards of game with professional rubber cushions for rails, polyuretanic pockets and 3-pc billiard slate, high 25 mm.
Years of experience of manufacturing and assembly of billiard tables guarantee a perfect professionality and high quality of certified "Made in Italy" product.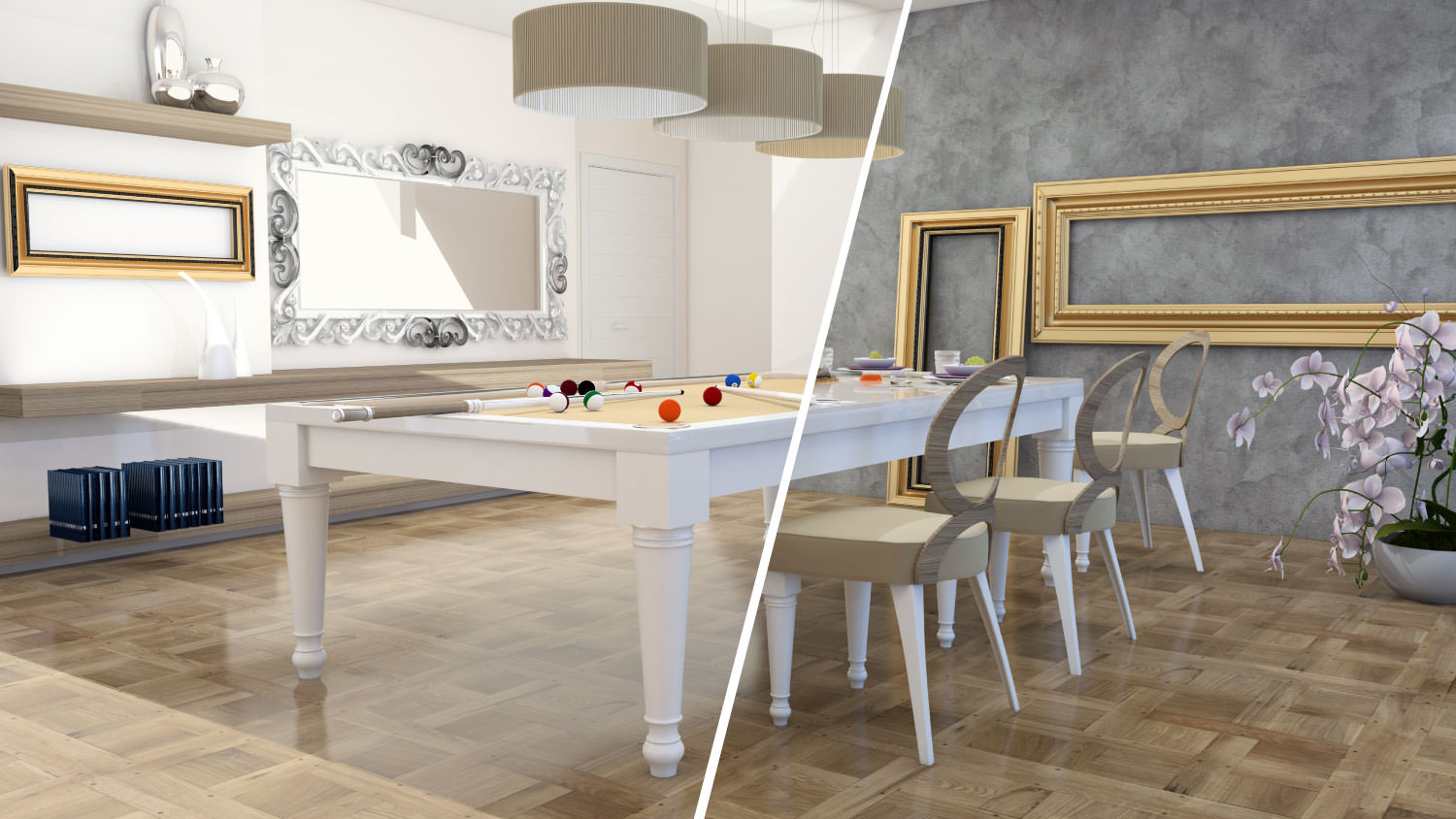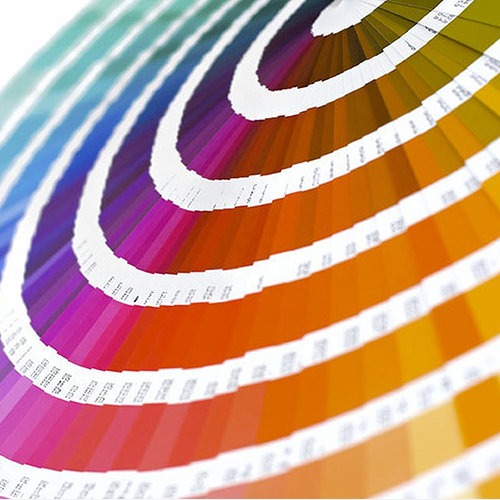 FINISH OF BILLIARDS
CLOTH BILLIARDS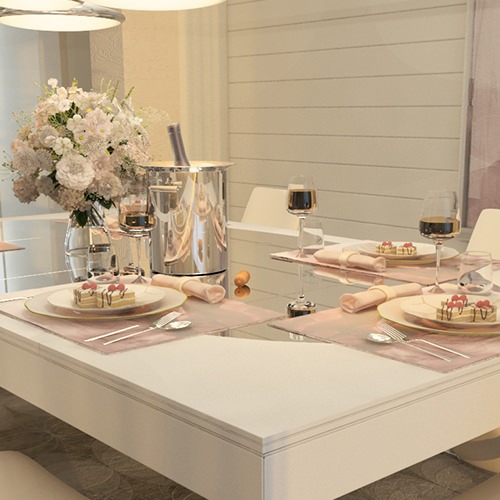 TABLE COVER
N.B. Prices are intended for billiard table supply in basic finishing – natural waxed wood and professional green billiard cloth. Are excluded table cover, accessories, packaging, assembly, transportation, TAX. For others possibilities, please request us a customized quotation.

| | | | |
| --- | --- | --- | --- |
| Dimensions | Playing field | External | Recommended space |
| ft | cm | cm | cm |
| 6 | 180 x 90 | 214 x 124 | 474 x 384 |
| 7 | 200 x 100 | 234 x 134 | 494 x 394 |
| 8 | 224 x 112 | 258 x 146 | 518 x 406 |
| 9 | 254 x 127 | 288 x 161 | 548 x 421 |
| 10 | 295 x 146 | 331 x 182 | 611 x 466 |
| 12 | 356 x 177 | 392 x 213 | 682 x 503 |